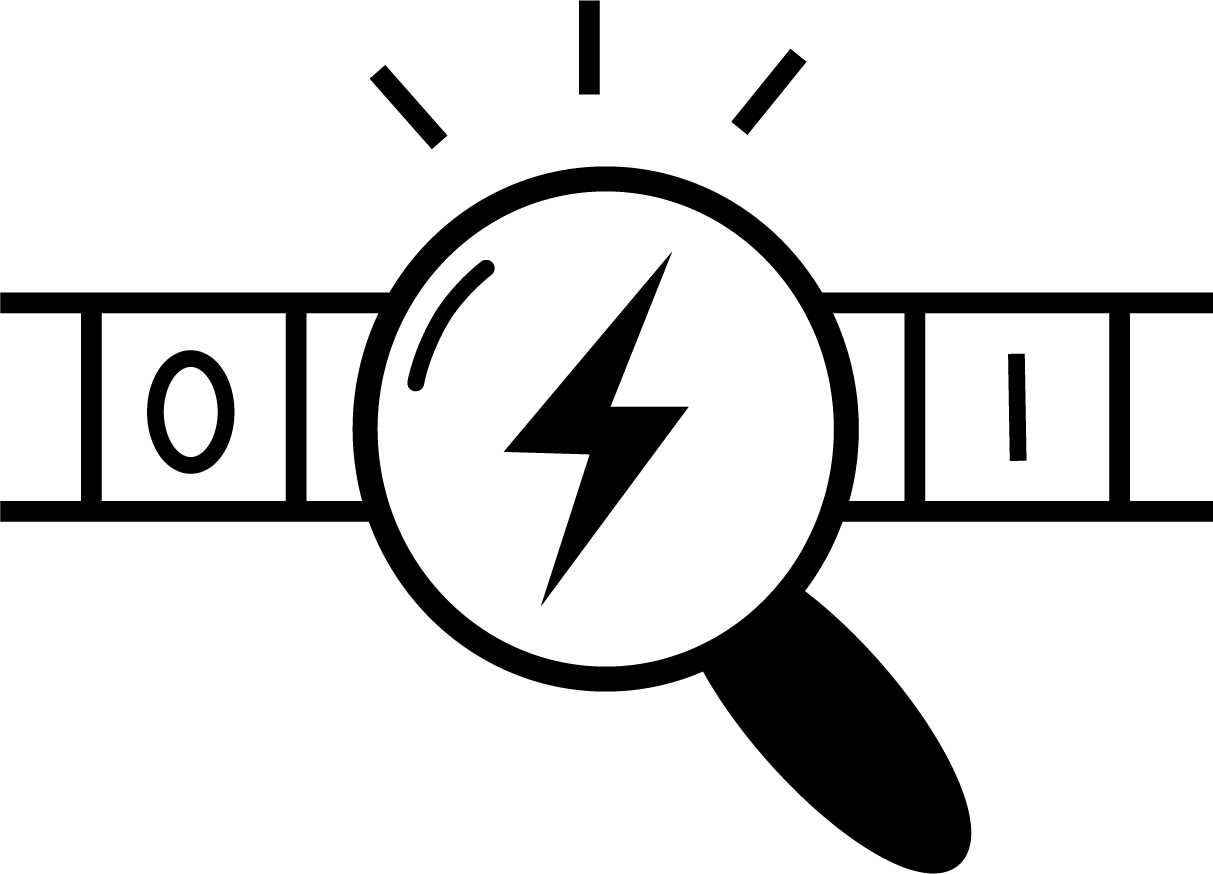 A vendor agnostic agent to control and observe your distributed systems,
democratizing collection and exporting of telemetry.
We take the hassle out of your engineering process to deploy distributed applications

Benefits
Instrument your code once with OpenCensus/OpenTelemetry, in at least 7 languages and export to a variety of backends
Full insights into the states of your applications with various signals
Ubiquity -- oragent can be deployed on any cloud and platform, at any stage of development and production
Introspection -- no more need to guess what is going on inside your processes and how they interact
Control -- dynamically control the behavior of your applications
Reduced cognitive load -- we've worked on the problem of observability for the past couple of years and we use data driven approaches to making products, to ensure you don't have to spend a whole lot of precious time and energy finding problems with your systems, oragent will do that for you
Analysis and collection -- we'll collect the data for you and give you insights into what's happening to your applications
Quickstart
We'll get started with oragent in hopefully less than 5 minutes and you'll be able to see the insights that you can get from using it!


Requirements
Clone the source
git clone https://github.com/orijtech/oragent 

&&

 cd oragent
Update setup file
Please update your postgres/setup.sql file to look like the following file


Start it up
You should be able to see a blank screen like this: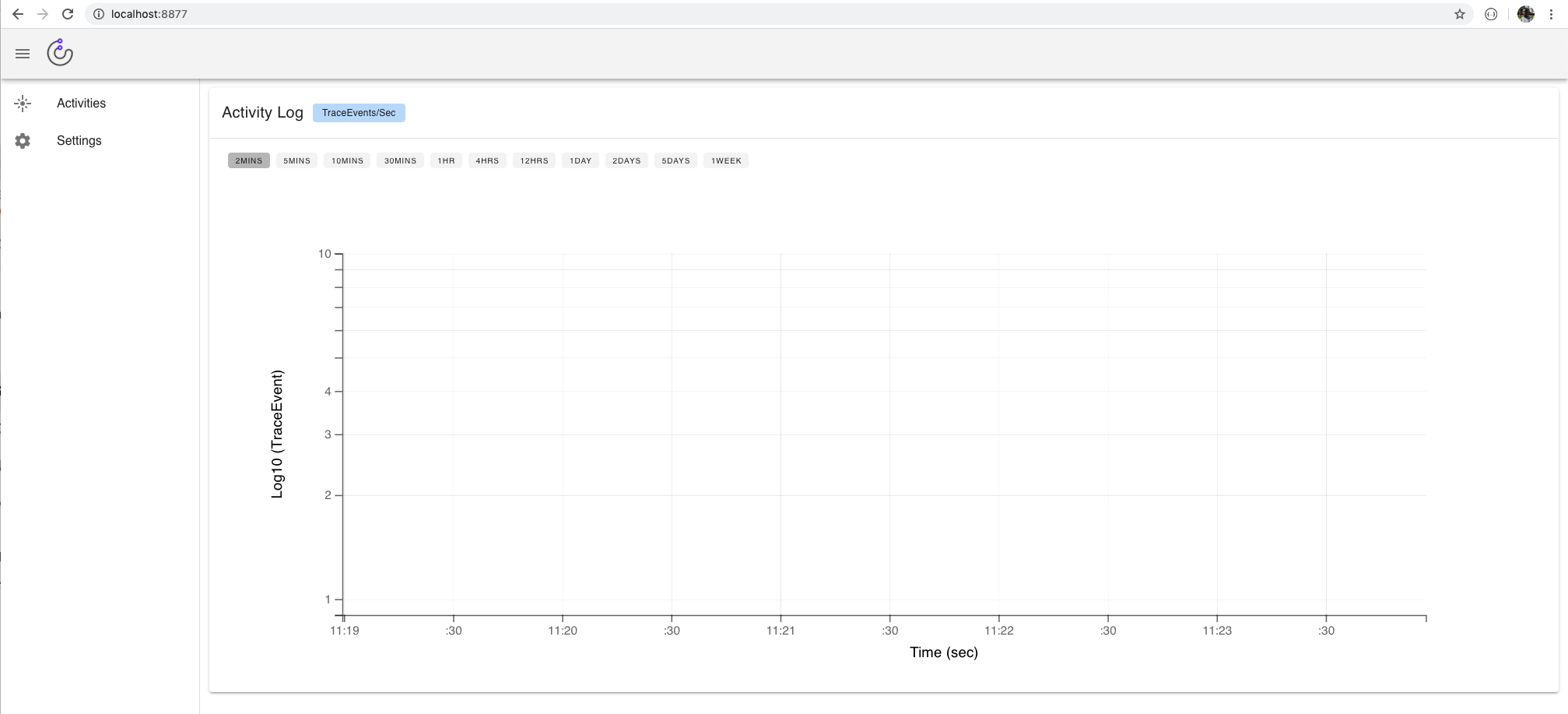 Run an OpenCensus/OpenTelemetry agent compatible app
Please run an OpenCensus/OpenTelemetry agent compatible app, for example any of these:

After the application has been running for a couple of seconds or a while, your screen at http://localhost:8877/ might start to look like this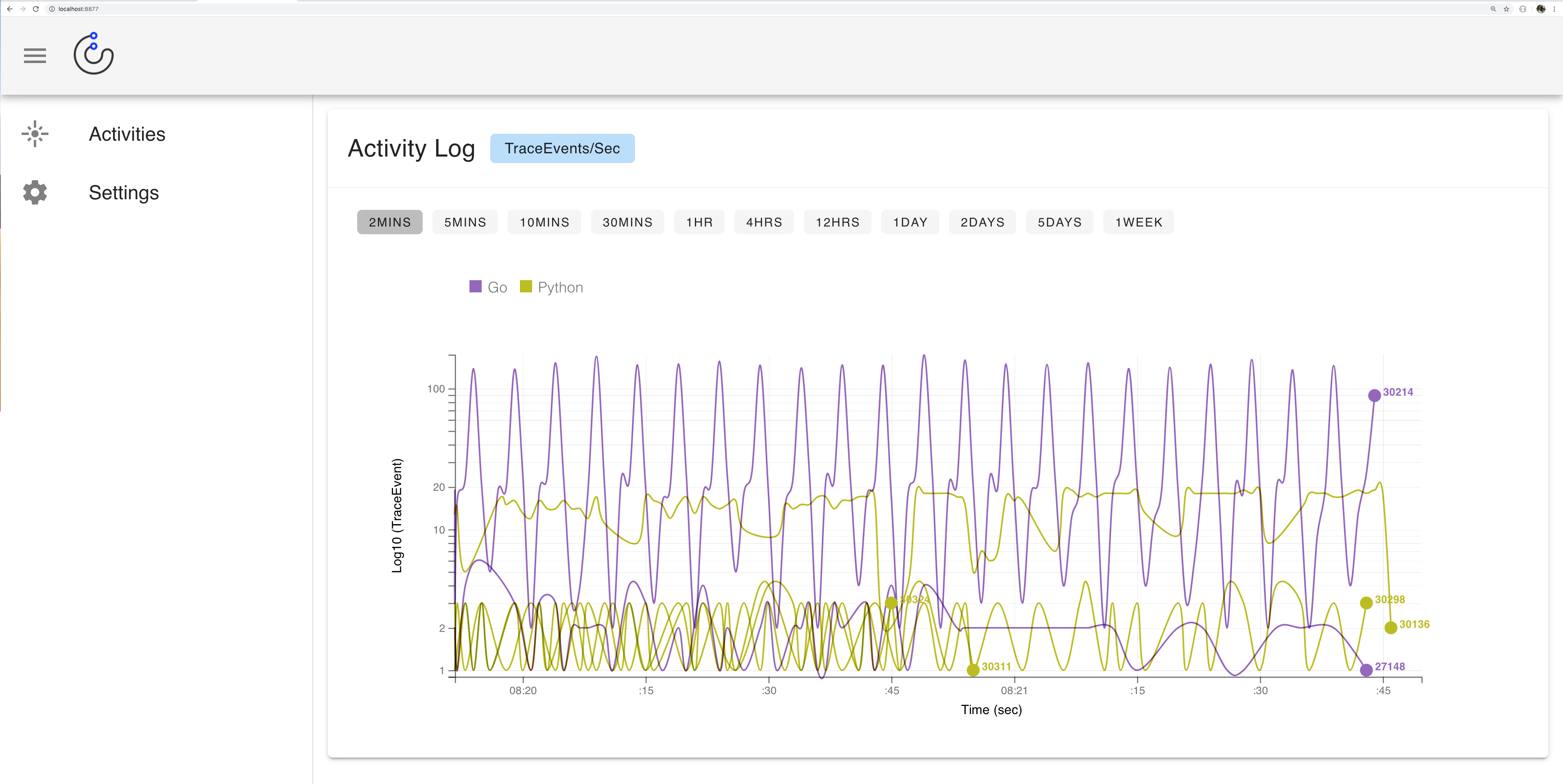 Please click on any one of the prominently filled circles aka "nodes" which will then perhaps show a screen like this: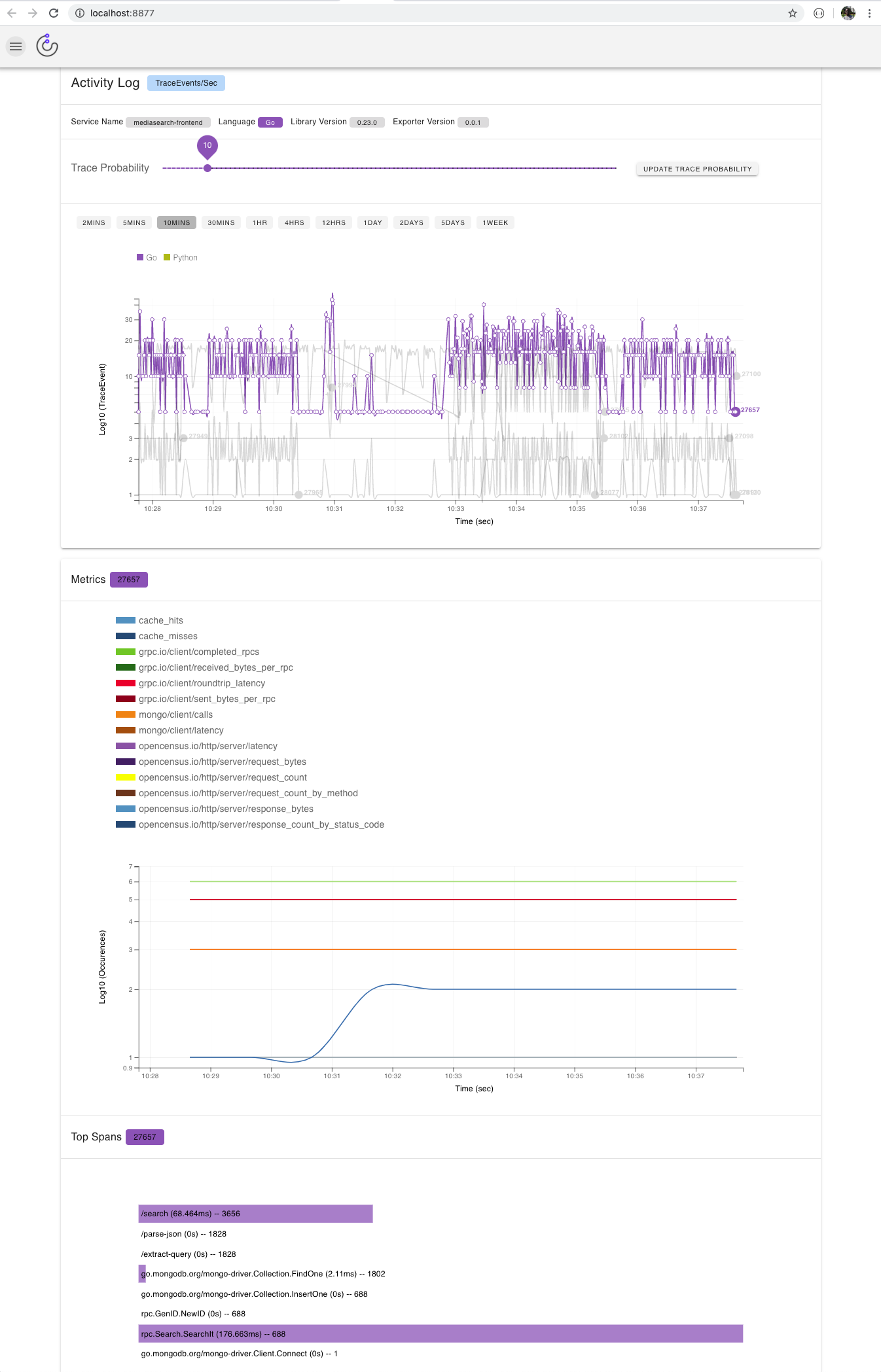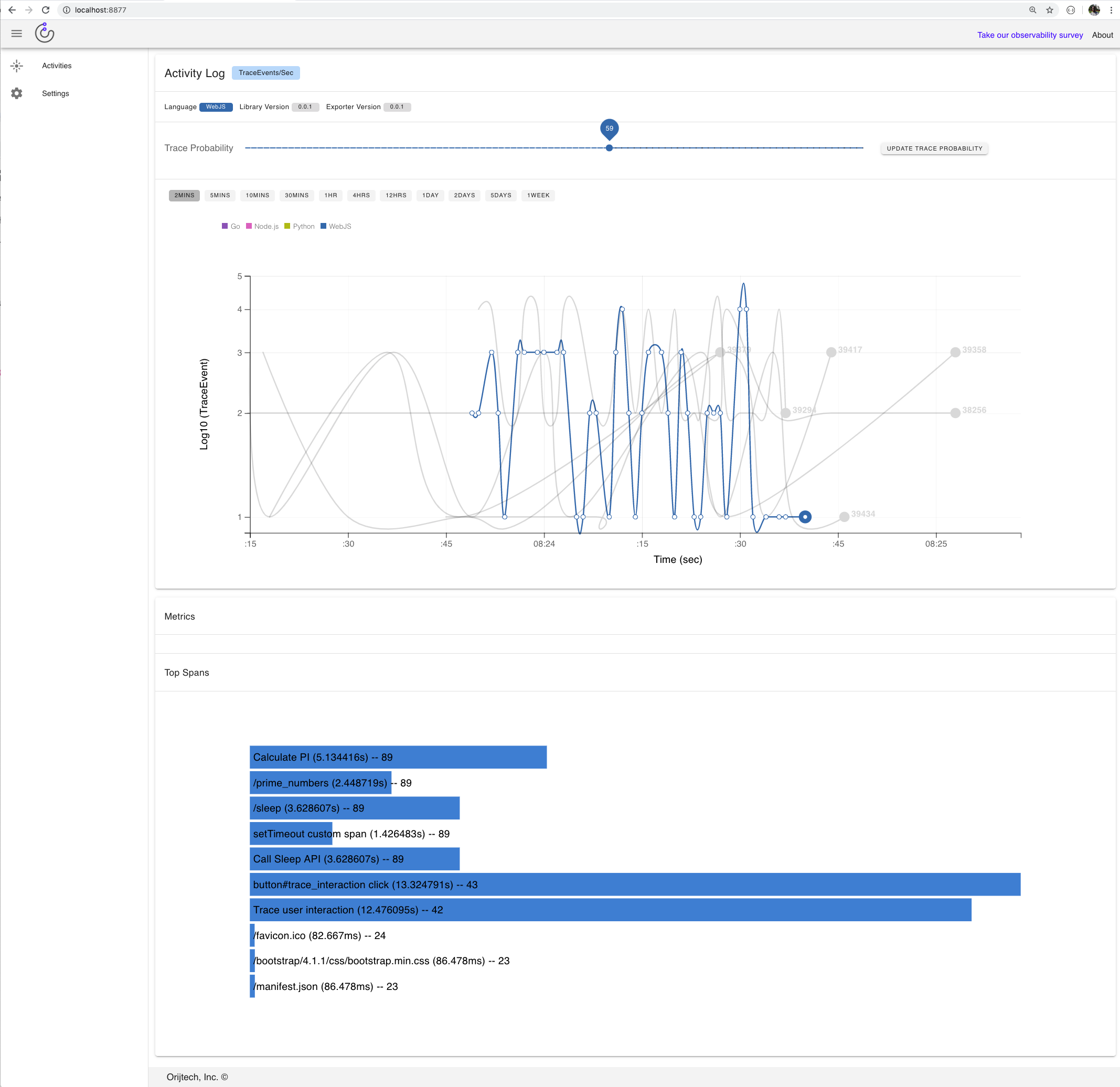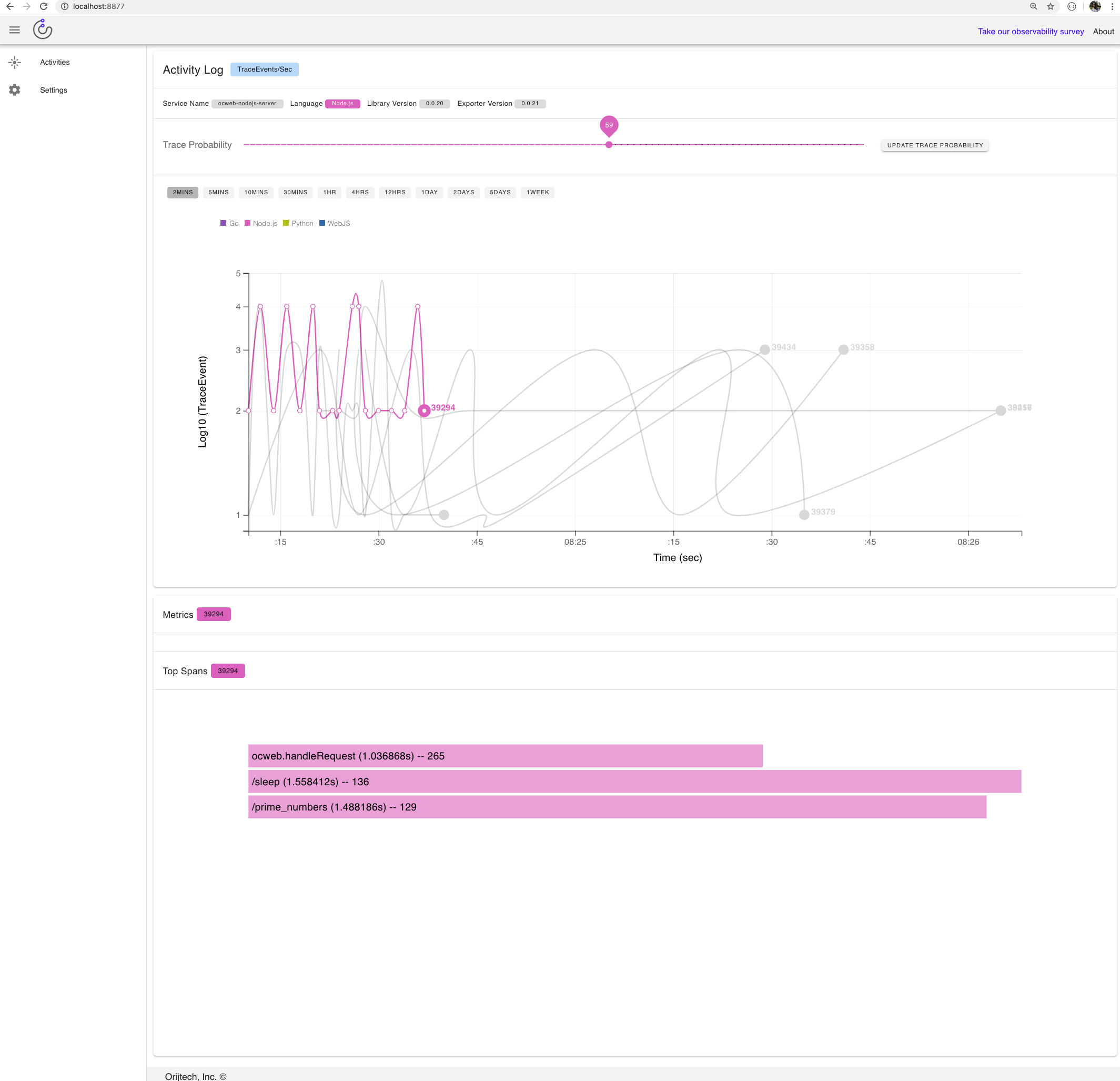 Feedback
Please feel free to fill out our observability survey, but also we enjoy interactions so please tell us about your experience using oragent!
Hosted service
We plan on launching a hosted service that'll be available on the major clouds, please click here to get more information.